Location
Our three houses La Joma, La Fuente de las Hadas and La Pradería are located in the village of Vidular, in the eastern part of Cantabria, approximately 35 kms from Santander, 70 kms from Bilbao and only 14 kms from the beaches of Santoña and 12 kms from the beaches of Laredo.
Vidular is a very small village of houses dotted with green meadows, situated between the sea and the mountains, very close to and yet far from everything, where time seems to have stopped…

The surroundings
The houses are located in a valley in the middle of nature, between green mountain folds with unexpected sea views, extensive meadows where animals still graze in freedom. It is like moving back in time, but without giving up any of the comforts of today.
The rural way of life is preserved, in contact with nature and animals, as well as cultivating the vegetable garden, and taking advantage of everything we have at our disposal, sharing unique moments, because nature offers us everything.

How do I get there?
On the A8 motorway towards Bilbao – Santander, take exit 177 towards Treto. At the roundabout in the centre of this town, take the exit for Carasa – Bádames – San Miguel de Aras. After about 700 mts. you will find on the right a crossroads with direction Nates – Vidular. From there, you must follow the signs to Vidular, which is about 3 km away (in total, 7 km from the motorway exit).
On the A8 motorway towards Santander – Bilbao, you can also take exit 182 towards Ambrosero-Gama-Santoña. From the village of Gama you must take the direction of Barrio Lamadrid, and following the signs you will arrive at the village of Vidular (in total, 7 Kms. from the motorway exit).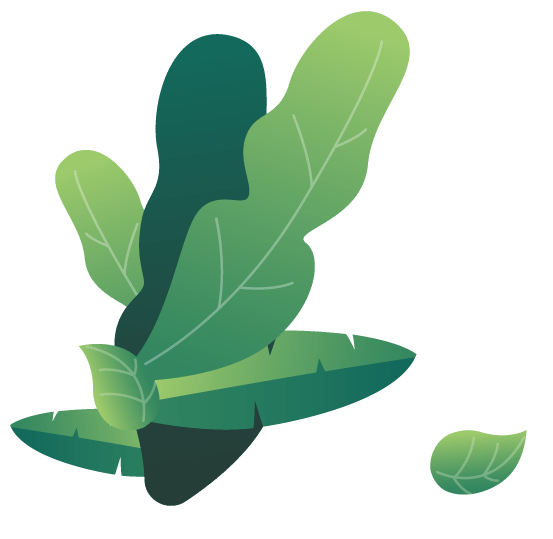 Our houses
Finca La Fuente, where the three houses are located, has belonged to the same family for several generations. This estate has seen time go by, transforming itself at every moment, from agriculture, through dairy production, to the reform that it presents at present with three rural houses that are offered as complete rental accommodation, all of them independent.
Finca La Fuente, where the three houses are located, has belonged to the same family for several generations. This estate has seen time go by, transforming itself at every moment, from agriculture, through dairy production, to the reform that it presents at present with three rural houses that are offered as complete rental accommodation, all of them independent.
A special place where we organize your celebrations,
parties and events
WEDDINGS  BIRTHDAY  WORKSHOPS  TEAMBUILDING
We can also prepare exquisite cakes for your celebrations
Contact us and tell us about it.
We are sure that we can organize what you need
Our customers' opinions are our best presentation card
"
Finde con amigos y niños. Excelente casa y excelente anfitriona, Lourdes !!
Cristina Bárcena
Todo perfecto, la casa muy cuidada y con mucho detalle todo. Nos ha dado dos bizcoches de naranja buenísimos y el último día una quesada que nos ha hecho, que está increíble. Muy recomendable !!
José Abad
"
Una casa estupenda y muy completa para poder convivir muchas personas. Lourdes, la dueña, es un encanto y cualquiera de las tres casas que tiene (están todas muy cerca) están fenomenal.
Tensi HBA
Bonita casa con excelentes vistas. Muy buena para ir con niños. La dueña es muy cordial.
David Rodríguez
"
Preciosa casa rural con un montón de servicios. Lourdes y Sina son encantadoras.
Almudena Garrido
Lugar y gente maravillosa.
Silvia Gutiérrez
Fantástica !! Un sitio para repetir mil veces. Y la dueña encantadora !!
Esther Fraile
"
Me puedo tirar horas y horas escribiendo mi experiencia, sinceramente. Para mí la estancia, el trato por parte de Lourdes y su madre, han sido de lo bueno lo mejor y de lo mejor lo superior. Nos han cuidado como si fuéramos uno más de su familia sin conocernos. El sitio es espectacular y Lourdes y su madre son unas bellísimas personas. Volveremos y lo voy a recomendar toda mi vida
Nahia Beitia
"
Magnífico fin de semana con amigos. La casa es espectacular, muy bien cuidada, limpísima y al detalle. No le falta de nada. Fuimos diez adultos y todos coincidimos en que los colchones y las almohadas son muy cómodas. Pero sin duda lo que hace que sea increible la estancia es la gran amabilidad que desprende su dueña Lourdes. Es muy atenta y nos regaló un bizcocho de naranja y una quesada caseros, ambos de chuparse los dedos. Sin duda recomendable y seguro volveremos.
Miriam
"
Casa acogedora y personal encantador
Teresa Berdonces
La casa muy grande y muy bien cuidada. Los dueños muy majos y atentos
María González
"
Es una casa preciosa, los alrededores son una maravilla, los propietarios encantadores… Vinimos a La Joma hace 18 años y desde entonces repetimos.
Manuel Martín
La mejor casa rural de toda España. Localización perfecta, con unas vistas espectaculares. El trato con los caseros muy familiar y amable. La casa está perfecta y muy acogedora y también para los más jóvenes tiene conexión WiFi.
Manugaming ESP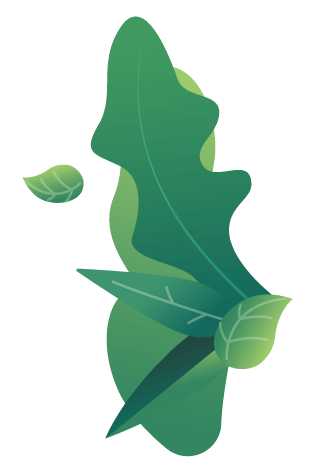 Please contact us to make reservations, ask about the organization of events or to ask us any questions you may have.
We will be happy to help you!!
MAIL
lajoma@cantabriainter.net
Do you want to take advantage of your stay in our houses to go sightseeing in the surrounding area?
We propose you some possible destinations:

The Cabárceno Nature Park is neither a conventional zoo nor a nature park. It is an area naturalised by man, as it is based on an old opencast mining site where more than 120 species of animals live together in a regime of semi-freedom.
The Cabárceno Nature Park is an ideal place to spend a day with the family as it has numerous recreational areas, picnic areas, viewpoints, botanical routes, cafes, restaurants, children's playground…
Come and enjoy the great spectacle of nature. You will discover the secrets of the animal, vegetable and mineral world with numerous activities for the whole family. A visit to the Cabárceno Nature Park will be an unforgettable experience.

No other place in the world has as many caves with cave art on their walls as in Cantabria. From this link you can access detailed information about some of them. Very close to our houses you can find the Caves of Cullavera and Covalanas. You can't miss them!

Right next to our houses are the facilities of Bodegas Vidular. There you will be able to enjoy both their wines and their pomaces. You will be able to discover a whole universe that they put within your reach. Come and meet them and have dinner at their winery.

The fishing town of Santoña is located in the eastern part of Cantabria, in the bay that bears its name and at the foot of Mount Buciero, its location makes it a unique holiday destination. Come and visit its beaches and, of course, do not forget its great and varied gastronomic offer.

Laredo, a municipality on the eastern coast of Cantabria, is one of the main tourist destinations in northern Spain. Located in a place of great natural beauty, the more than four kilometres of fine white sand of Salvé beach define the spectacular silhouette of a town overlooking the sea.

Castro Urdiales preserves an interesting old town, with narrow streets of great taste that invite to the walk before enjoying one of the main attractions of the town: its gastronomy. Castro's cuisine conquers with its sea breams and snails, accompanied by the products of the booming canning industry of the municipality. Among them, the anchovies in olive oil are undoubtedly the most recognized.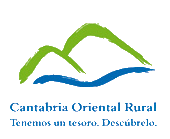 Discover all the wonders that Eastern Rural Cantabria and the regions of Asón, Agüera and Trasmiera have to offer.

From the first prehistoric settlements, to the height of the nobility and the times of great ecclesiastical power, Santillana del Mar has been acquiring an incomparable artistic, cultural and monumental legacy. The excellent conservation of its large houses, its collegiate church and the numerous palaces, will immerse you during your visit in a distant time.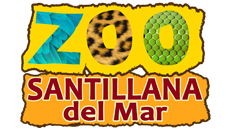 The Zoo has an area of 60,000 m² free of architectural barriers.
This Zoo, completely private, has a 42-year history in which it has been growing and acquiring an important conservationist prestige. It has been qualified by ADENA/WWF as one of the four best zoos in Spain.
Santillana Zoo is a founding member of the Iberian Association of Zoos and Aquariums (AIZA) since 1988 and a member of the European Association of Zoos and Aquariums (EAZA) since 1997.
The town of Comillas is one of the most emblematic towns in Cantabria and one of the most interesting from an architectural point of view.
It has some of the most important Modernist buildings in Cantabria, such as the Sobrellano Palace and its Pantheon Chapel, the Pontifical University and, of course, El Capricho by the brilliant Catalan architect Gaudí.